About Rikki Gill
All about color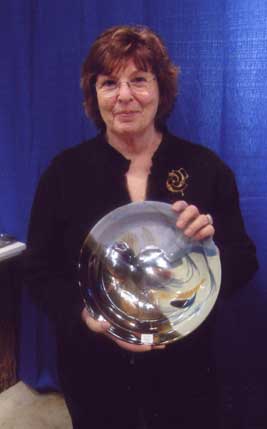 !
When I think about what I am trying to say within my work, I realize that I am more interested in color than anything else. I have always felt that glaze color has dimensions that no other color systems possess. The heat work at high temperatures is what causes that to happen. I fire to cone 11, or about 2400 degrees Fahrenheit. At that point the raw elements that I use, cobalt, copper, iron, etc. break down, burn out the impurities, and melt. All that is left is the refined color itself.

This doesn't mean I am not interested in the forming processes I use. I love to throw and alter my pots. Working with clay is a joy for me. It is just that I feel like I can break new ground in my work experimenting with color in an original way.

I am influenced by the Modern Artists of the sixties. Motherwell, Rothko, Diebenkorn, these and so many others showed the way for me, to a new way of working with color.
I am trying now in my newest work to simplify, to just put color to color, and let it speak for itself. It has a lot to say.